Ankle and Foot Pain Treatment in Lee's Summit, MO
If you are often experiencing ankle or foot pain know that it could be serious. Visit Prime Physical Therapy if you are looking for ankle and foot pain treatment. Contact us to learn more, or schedule a consultation with our physical therapists today. We are conveniently located at 1161 NE Rice Rd Lee's Summit, MO 64086.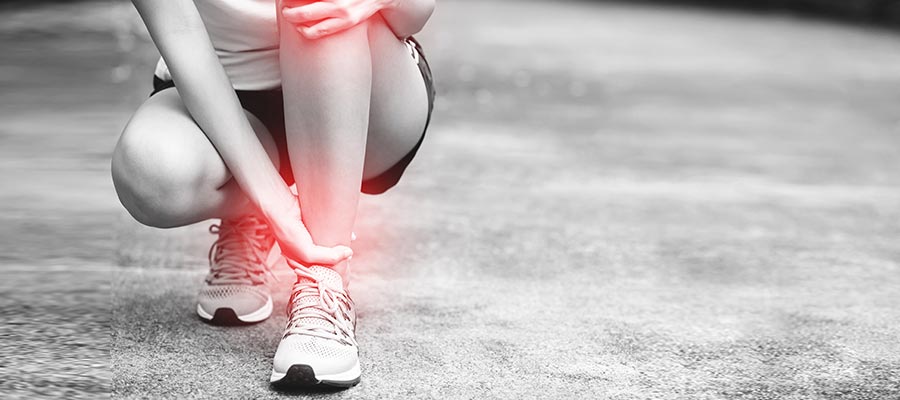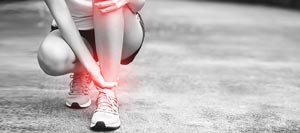 Ankle and foot pain can cause discomfort or pain in the web of bones, ligaments, muscles, fascia, and tendons that support the ankle or foot. It can cause pain in any area from your toes to ankles, including heels and bottom of the foot. One of the most common causes of ankle pain is due to an ankle sprain. Sprained ankles occur when the foot exceeds its normal range of motion and as a result, the ligaments in the ankle joint excessively stretch or tear. Ankle pain and sprains are very common, especially for athletes and anyone who is on their feet for a long period of time.
One common cause of foot pain is plantar fasciitis. It is a form of foot pain that affects the heel and the bottom of the foot. Plantar fasciitis can feel like a stabbing pain in your bottom of foot, making it very difficult to walk properly. Sometimes the pain is stronger in the morning when you take you're a first few steps of the day and will often decrease as you walk around although pain accumulates as the day progresses. Other causes of ankle and foot pain can be developed by poorly fitting shoes, fracture, or trauma/injury. Physical therapy helps regain the range of motion impaired after an ankle ailment along with reducing pain, strengthening the muscles, stabilizing the ankle joint and ultimately helping the patient return to normal daily activity and sports.
Common symptoms of ankle pain:
Swelling in the ankle area
Throbbing ankle
Weak ankle
Stiffness in the ankle area
Instability in the ankle joint
Bruising around the ankle area
Inability to bear weight on the ankle
Burning pain in the ankle
Possible causes for ankle pain:
Sprained ankle
Bruised ankle
Broken ankle
Achilles tendon rupture
Bursitis
Osteoarthritis
Rheumatoid arthritis
Gout
Stress fracture in the ankle
Tendinitis Degenerative tendon
Common symptoms of foot pain:
Pain in arch of the foot
Pain in toes
Heel pain
Swollen feet
Weakened feet
Trouble standing
Inability to walk upstairs
Pain while walking
Pain getting out of bed
Pain standing up from a seated position
Possible causes for foot pain:
Toe sprain
Bone spur
Plantar fasciitis
Achilles tendinitis
Broken foot
Broken toe(s)
Stress fracture in the foot
Tendinitis
Bursitis
Gout
Flat foot or high arch foot
Achilles tendon rupture
Arthritis
Please request an appointment today at Prime Physical Therapy to learn more about our ankle and foot rehabilitation program.