Spinal Decompression Therapy Specialist in Lee's Summit, MO
Spinal injuries can pressurize your spine and cause you pain. Spinal decompression is a treatment that helps to release the pressure and ease the pain. Visit Prime Physical Therapy if you are looking for spinal decompression therapy in Lee's Summit, MO. For more information, contact us today or book an appointment online. We are conveniently located at 1161 NE Rice Rd Lee's Summit, MO 64086.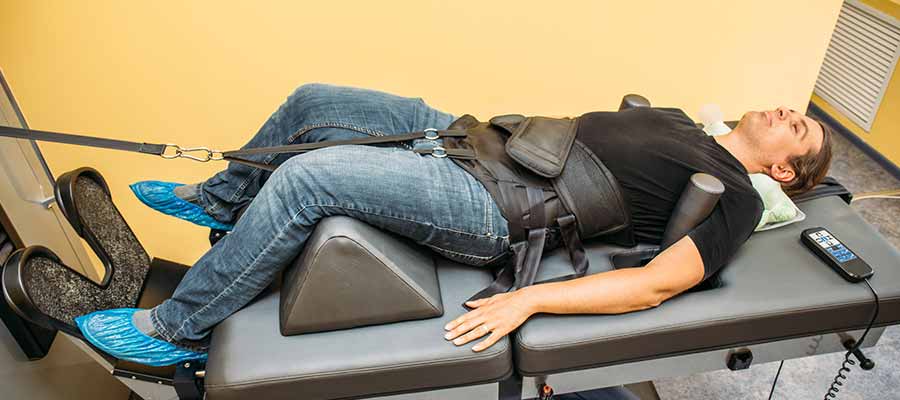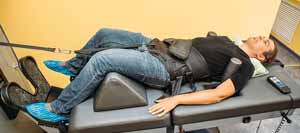 Mechanical traction can be used for both the neck (cervical spine) and low back (lumbar spine) to treat various types of spinal conditions, such degenerative changes in the spine, stenosis, and herniated disc. Traction utilizes decompression forces to unload pressure onto the targeted region of the spine helping to restore underlying conditions.
Traction is the using of forces to stretch muscles, ligaments and other soft tissues thereby decompressing the spine to increase the space between vertebrae. Typically, this procedure is essential for pinched or compressed nerves and compressed to joints, muscles, ligaments, and vertebrae.
Mechanical traction allows for continuous or intermittent stretching on a traction table. The traction table uses computerized systems to apply exactly desired amounts and/or variations of pressure. By alleviating the constant pressure that soft tissues and spinal skeleton endure, pain decreases, resulting in improving activity of daily living.
Please request an appointment or consultation at Prime Physical Therapy to learn more about or start a mechanical traction treatment. We serve patients from Lee's Summit MO, Greenwood MO, Blue spring MO, Lake Lotawana MO, Raytown MO, and surrounding areas!