Sports Medicine Doctor in Lee's Summit, MO
Sports Medicine Doctors mainly treat patients who are athletes and get injured while playing or exercising. They are specialized in treating musculoskeletal injuries and help you maximize your physical activity. We have professionals who will take care of you at Prime Physical Therapy. For further guidance

contact us

or

book an appointment online

. You can also visit our clinic at 1161 NE Rice Rd Lee's Summit, MO 64086.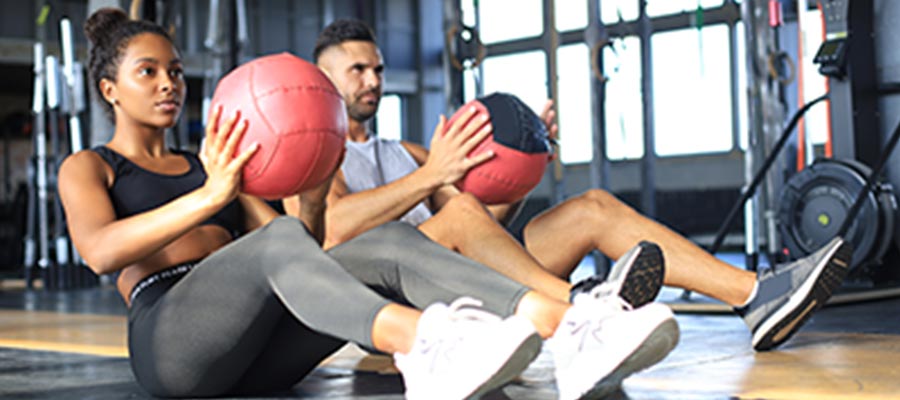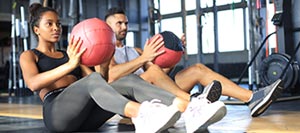 Table of Contents:
What Is sports medicine?
Why would you see a sports medicine specialist?
What sports injuries can sports medicine treat?
When to call a sports medicine healthcare provider?
Although they can be discouraging, injuries happen with sports and exercise. Still, there are things you can do to limit their impact and even prevent them from occurring in the first place. What things can you do? The answer lies within sports medicine. Learn more about sports medicine below!
What Is sports medicine?

Sports medicine is a branch of medical expertise that specializes in physical fitness and treating and preventing sports- or exercise-related injuries. Several medical and healthcare professionals can comprise a sports medicine team, including physical therapists, dietitians, athletic trainers, and medical doctors, depending on the needs of the patient or client.

While many people may think of professional athletes when they consider sports medicine, healthcare providers specializing in sports medicine also see children and adults involved in exercise or sports at any level. Moreover, you do not need to have suffered a sports injury to see a sports medicine specialist. You can also seek their services if you want injury prevention and help with optimizing your performance while exercising or participating in sports.
Why would you see a sports medicine specialist?

As mentioned, you can see a sports medicine specialist whether you've experienced a sports injury or are looking to prevent injuries and optimize your athletic performance. With that in mind, here are some reasons why you might see a sports medicine specialist:

• You've suffered an acute sports injury. Acute sports injuries occur suddenly when you're exercising or playing a sport. Some common examples of acute sports injuries include ankle sprains, dislocated joints, torn Achilles tendons, anterior cruciate ligament (ACL) tears, fractures and broken bones, and others. You may experience symptoms like a sudden pain, swelling, weakness, loss of movement, or a bone or joint that looks out of place.
• You're dealing with a chronic sports injury. A chronic sports injury is one that develops and persists over an extended time period. They are often referred to as repetitive strain injuries (RSIs), and usually occur from training too hard. Common examples include tendinitis, rotator cuff injuries, or stress fractures. Symptoms of chronic sports injuries may involve pain when exercising or playing, swelling that worsens after stopping activity, or an ache that continues when resting.
• You're preparing for surgery or recovering from surgery. Surgery with a sports injury can be a discouraging setback when trying to stay active or perform to the best of your ability. A sports medicine specialist can help you prepare for surgery in ways that increase your chances of success with surgery and help you recover faster. They can also provide guided exercises that gradually help you fully recover from surgery and strengthen the area to prevent the injury from recurring.
• You're trying to prevent a sports injury and optimize athletic performance. Being proactive when performing in a sport, exercising, or preparing for a marathon by seeking sports medicine services is always a good idea. Sports medicine specialists can evaluate your range of motion, flexibility, strength, and other aspects of your conditioning to let you know of areas for improvement. They can also provide strength and conditioning to ensure those areas improve to help prevent injury and optimize performance. Additionally, sports medicine specialists can give advice on safety training and equipment, nutrition and healthy lifestyle choices, and more.
What sports injuries can sports medicine treat? 

Sports medicine can treat and care for any injury that occurs due to exercise or sports participation. Here are some common injuries that sports medicine specialists treat and care for:

• Epicondylitis, also known as golf or tennis elbow
• Shin splints
• Hamstring strains
• Patellofemoral pain syndrome (PFPS), which is more commonly known as runner's knee
• Ankle sprains
• Knee sprains, particularly ACL tears
• Groin strains
• Rotator cuff tears and other shoulder sprains, strains, and dislocations
• Back injuries, such as sciatica or herniated discs
• Achilles tendonitis
When to call a sports medicine healthcare provider?

If you've suffered an injury related to exercise or sports participation, there is a good chance a sports medicine therapist can help. If your injury requires immediate care, you should visit an emergency room or urgent care clinic to stabilize the injury and provide necessary care to prevent complications or further injury. Once you've received that care, follow your doctor's recommendations for rest and call a sports medicine specialist when you've received the green light to start exercising for recovery.

On other hand, if you're dealing with a nagging or chronic sports injury, there is no time like the present to call a sports medicine specialist for help overcoming your injury. You can also call a sports medicine specialist at any time when you're seeking help with injury prevention and optimizing your athletic performance.

We welcome you to come to Prime Physical Therapy for our sports medicine services if you've experienced a sports injury or want to prevent one. Give us a call today for a consultation or to learn more about our services. You can also book an appointment with our sports medicine specialist through our website. We serve patients from Lee's Summit MO, Greenwood MO, Blue spring MO, Lake Lotawana MO, Raytown MO, and surrounding areas!