Sports Injury Specialist in Lee's Summit, MO
Sports injuries occur during the sports or physical activities. Some of the common injuries include nose bleeding, bruises, sprains, strains and fractures. At Prime Physical Therapy, our sports injury specialist help you to reduce the pain. Contact us to learn more, or schedule a consultation with our physical therapists today. We are conveniently located at 1161 NE Rice Rd Lee's Summit, MO 64086.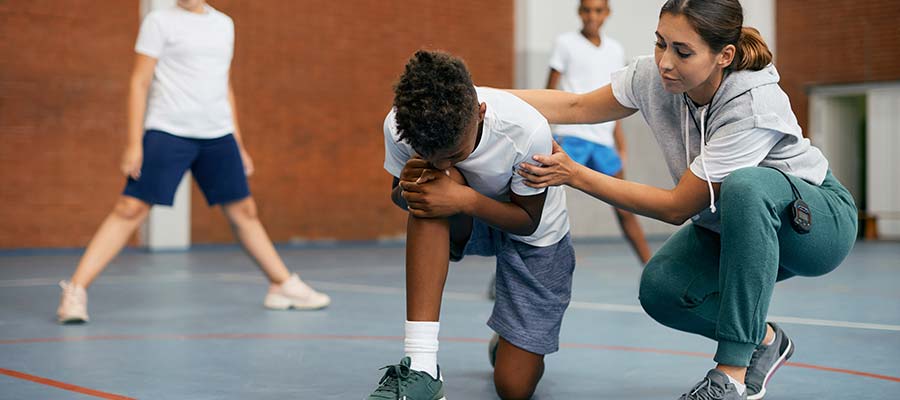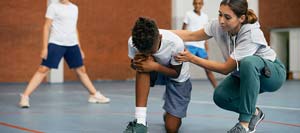 Sports injury includes a wide spectrum of the injuries you can get while participating in competitions, organized sports, fitness activities, training exercises, or some laboring physical activity. Inappropriate forms of execution, poor training methods, lack of conditioning, and inadequate warm-up are a few of the causes of sports-related injuries.
Common Sports Injuries include knee injuries, sprains, shin splints, strains, swollen muscles, fractures, and dislocations.
Helping with these kinds of injuries often calls for physical rehabilitation or physical therapy. Physical therapy helps individuals regain strength and movement after an injury. Physical therapy can also help people reduce pain and prevent permanent damage and recurring problems.
Sports injuries should get individualized treatment as soon as possible before further damages happen to the body. The sooner you get evaluated and treated, the better and quicker you will become well. A physical therapist is a well-trained and qualified health care provider to examine your injury and deliver treatment that is most likely and effectively to help you recover quickly so you can return to play or activity.
Please request an appointment today at Prime Physical Therapy to learn more about our sports rehabilitation program. We serve patients from Lee's Summit MO, Greenwood MO, Blue spring MO, Lake Lotawana MO, Raytown MO, and surrounding areas!